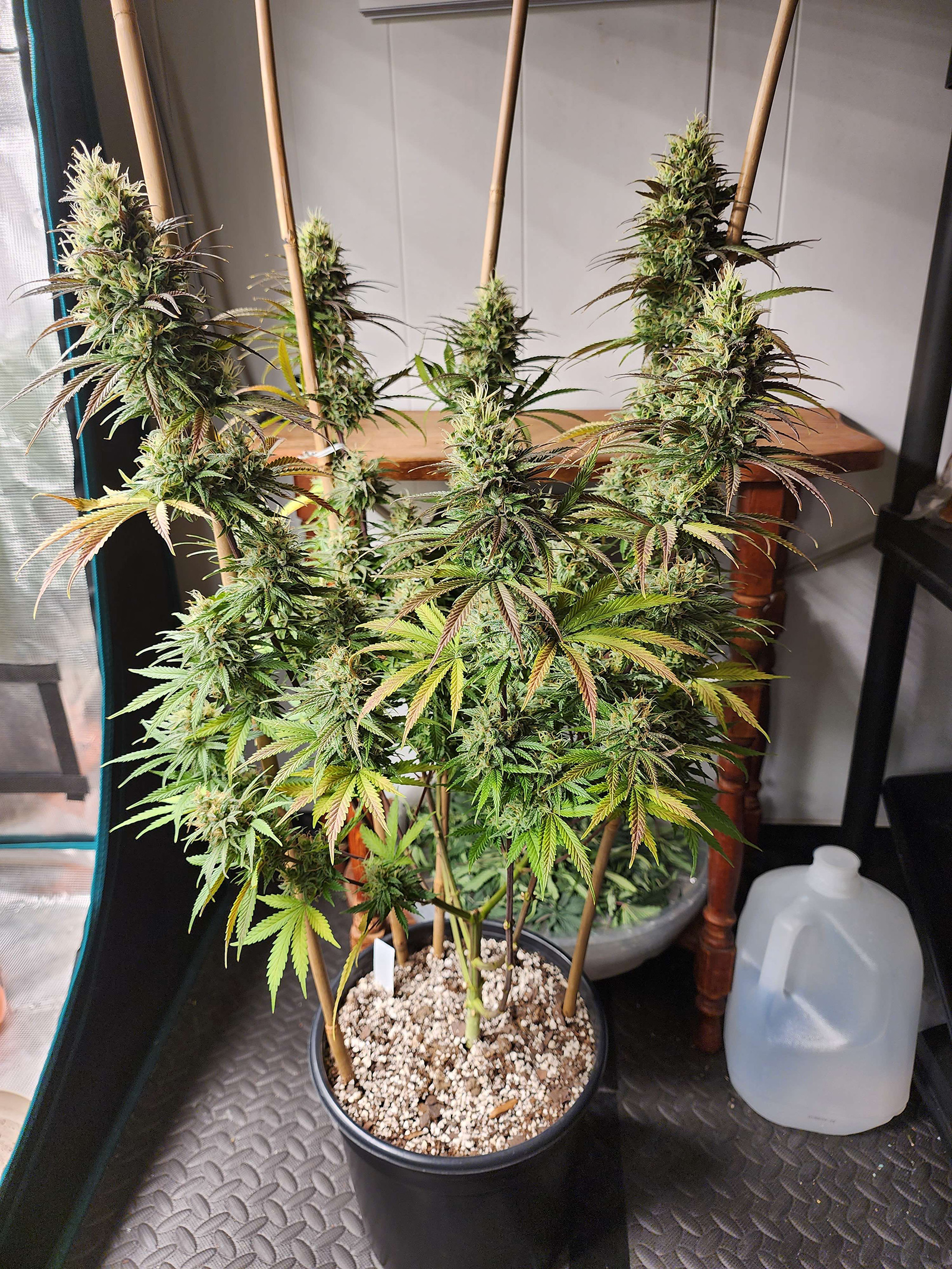 Cherry Jelly CBD X Afterglow
Coming soon
Flowering Time:
60-65 Days
Potency:
Our Cherry Jelly CBD cut was a gift from a friend who served in the US Army. The Cherry CBD has been beneficial to veterans and others who suffer from PTSD and night terrors. The effects of the Cherry Jelly CBD can be very sedative and calming.
The Cherry Jelly clone is a great cut, but many veterans have asked for a CBD strain with a touch of THC to add to the relief. Purple Heart is our CBD:THC offering for the veterans and people seeking relief from PTSD and other lasting effects from trauma. Many phenotypes have shown 1:1 ratios of CBD:THC.
Effects:
Purple Heart calms the mind and relaxes the body. Some consumers report relief from PTSD and night terrors.
Aroma and Flavor:
Cherries and tropical fruit
*Available in feminized seeds only.
---
Purchase Irie Genetics Seeds