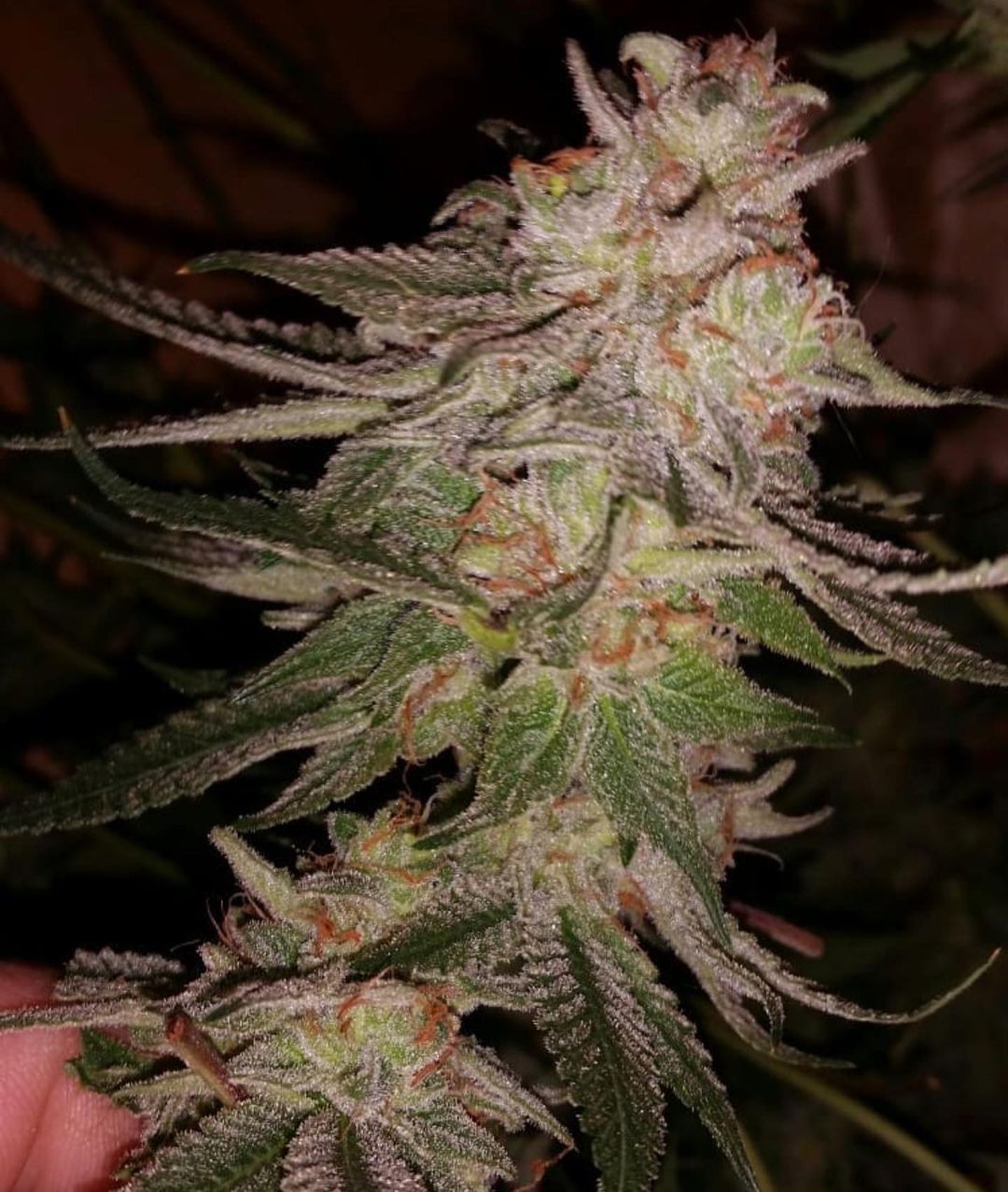 headband x (king chem x grape stomper)
Head Stomper smells like coffee and chocolate with a hint of fuel at the end. This strain produces rock hard nuggets that are covered in trichomes. Head Stomper will make you forget where you parked your car and you'll be too busy giggling to care.
Flowering Time:
56-70 Days
Effects:
Heavy Eyes, Stoned, Tunnel Vision, Munchies
*Available in regular seeds only.
**This strain has been discontinued.
---
Purchase Irie Genetics Seeds